Stained Glass Window Repair Nottingham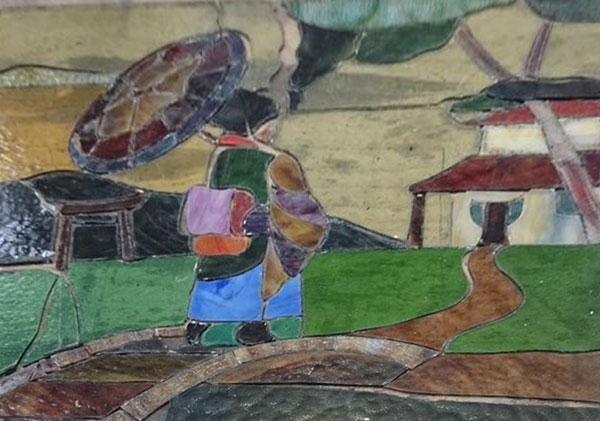 In some cases, the stained glass in your window or door can be repaired without removing it from its original place (assuming that the surrounding lead is not also damaged). Our stained glass repair specialists can then advise you on the closest match to the existing glass in terms of pattern and colour.
If the stained glass window or door has to be removed and repaired at our studio, we remove the stained glass carefully, not causing any more damage before fitting a temporary board whilst the work is being carried out.
The stained glass window is then repaired at our purpose-built studio using traditional methods.
If your stained glass window needs to be completely rebuilt, we carefully remove all the existing lead and glass, before rebuilding the stained glass window using new lead and reuse all existing glass where possible.
The lead joints are then soldered and the sealed using leaded light cement. It is then left to dry out for 24 hours. The stained glass is then ready to be re-glazed, which is completed using traditional linseed oil putty.
New Stained Glass Window Designs
In addition to repair and restoration work, we design new, bespoke stained glass windows and doors for residential and commercial customers.
We have completed many commissions across a broad range of properties. We work closely with the client and offer full support during the process.
We do a full scale drawing for the client to approve and provide glass samples. The client can also see the stained glass being made from when the glass pieces have been cut to the required shapes.